SOLD-OUT

SORRY YOU MISSED IT!

The Underground Online Seminar ®
is totally sold-out again!

On occasion, due to unforeseen circumstances attendees cancel at the last-minute - if you would like to be placed on the "Underground Wait List", please fill out the information below. You will be notified if a seat becomes available. Also, you'll be "first-in-line" when the limited edition DVDs/Audios from this event are released.

We respect your privacy

You may also want to consider the live streaming option:
http://undergroundonlineseminar.com/ug8/live.html


Every Underground® Has

Sold Out

In Advance

(As a comparison most seminars are still trying to
fill seats up until the very day of the event)

Every year since I held the first Underground® Seminar, the majority of seats have been claimed by agents who attended during a previous year and more importantly we have sold out weeks before the event.

Understand that in any given year, only a small percentage of seats
are actually up for grabs!

And although this year we have more than doubled the amount of tickets available we expect to sell out again, so don't wait to reserve your seat!

The following document contains highly classified intelligence regarding the YSS 2012 Underground® Online Seminar.
From: Agent Yanik Silver
Location: Secret Headquarters
Greetings Fellow Agent,
Your mission should you choose to accept it, is join our under-the-radar marketing agents for 3 days of
intense tactical training in Internet profit capture and covert marketplace domination.
The Underground Online Seminar® provides high-level Internet marketing information from real-world,
in-the-trenches speakers quietly making their fortunes online. Topics covered include selling content,
ecommerce, SEO, email marketing, blogging, Social media, CPA networks, domaining, mobile marketing
and much more.
Not only does the content and unique experience make Underground® different but the top-notch attendees and presenters including Tim Ferriss, Tony Hsieh, CEO of Zappos.com, Mike Faith, CEO of Headsets.com (a $30M company), Darren Rowse, ProBlogger.com, Matt Mickiewicz, 99designs.com, Gary Vaynerchuk, Ted Leonsis, AOL Internet pioneer, Jessica Jackley, co-founder of Kiva.org and Bob Parsons, CEO of GoDaddy.com among others.
Each event attracts 400+ serious online entrepreneurs coming from all over the globe. They come because the Underground® has become the Can't Miss event for learning, networking and deal-making.
Forget about the pitch-fests you may have attended previously.

Because the speakers I recruit are NOT the typical info-marketers you'll find peddling their wares on the annual seminar circuit.
No, the guys who hit the stage at Underground® are the under-the-radar superstars of Internet marketing.
They're typically hidden away behind businesses you've never heard of, quietly making their millions using everything from:
Dead-simple, cost-effective but LITTLE KNOWN marketing tricks that, thanks to their extensive testing capabilities, have put them on the leading edge of their markets, to...


Highly sophisticated marketing strategies, sales funnels, traffic secrets and moneymaking blueprints that the rest of the world has NO CLUE even exist yet!
These Internet "mystery men and women" don't go around looking for publicity! They don't advertise their accomplishments because they don't need to nor want to. And they are quite content to remain in the shadows and make their money "in the dark", while keeping their mouths shut and their secrets very close to the vest.
At first glance, you would never imagine how successful they are and you probably couldn't pick them out of a crowd. (Truth is, I've found it's usually the quiet, unassuming people who you least expect are the ones actually making a ton of dough - not the ones shouting it from the roof tops.)
Now since I'm on the "inside" of the Internet marketing world I've been privy to meet many of these true "Underground®" online success stories that are not in the "make money online niche". After some serious arm twisting I've arranged for these elusive Internet millionaires to appear at Underground® ONE TIME ONLY for a complete "debriefing" for you at an undisclosed location inside the "spy capital" of the world, Washington, DC

It all started nearly eight years ago, when my friend Dave, and I were sitting in a hotel bar having a drink after a conference. Dave was telling me about a recent seminar he attended and how disappointed he was, "It was a total product dump! I don't know if I even got 10 minutes of content."
"Listen, I realize the speakers sell their product at the end of their presentation", he continued,
"But I'm not going to be pitched for one hour straight. It's ridiculous! And the crazy thing is nearly every one of the speakers has never sold anything else online except how to make money online' products. I mean come on!..."
Well, I had to agree with him. He was right.
Then Dave started up again, "You know what I'd like to see?"
"What?" I replied leaning forward in my chair.
"I want to see real people who are making money online...just like I am. People actually doing it not just talking about it. Dude, you got the connections. I think your customers would love this. You need to do this and I'll even volunteer to be your first speaker."
Hmmm...that got me thinking.
Dave was doing well online. He was making six-figures inside his first tiny little niche and also starting to do well with golfers and other niches he's identified. He fit the part of definitely being an online success story that practically nobody had heard of.
I grabbed a pen and starting jotting down a bunch of names on my Delta boarding stub I had in my pocket. In a half hour the "Underground® Online Marketing Seminar" was born.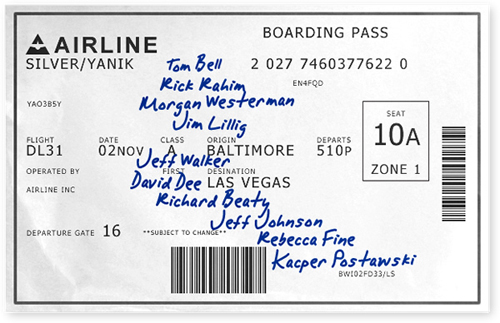 Now eight years and seven seminars later I am still bringing brand new "Top-Secret" Internet Success Stories that nobody has heard about to the stage.

These are the people who are living the internet lifestyle day in and day out. They are the ones who want to learn from each other and give back to the community that has severed them so well.
Giving you a once-in-a-lifetime opportunity to walk in their shoes and venture to the cutting-edge of their million-dollar businesses to:
Learn the secrets that are lining their pockets right now...


Gain a comprehensive understanding of HOW they're doing it in layman's terms...


Walk away with a step-by-step blueprint of their most closely guarded secrets (that you'd be DANG hard-pressed to find published ANYWHERE!)...
...So you can confidently venture out into ANY online business, in ANY industry and apply what you've learned for a measurable increase in traffic, sales, and market share.
Yes, this is what makes Underground® so unique, with such a loyal fan base: It's my 8-year commitment to seeking out the real doers of the online marketing world.
By reaching deep into my 10+ year contact list that crosses every market space you can imagine, I'm able to uncover the little-known rainmakers of online marketing
...So you finally have an opportunity to learn from the REAL marketing rebels, pioneers, and trendsetters who are shaping the next phase of online marketing.
And make no mistake: This year's stage will be filled with the widest cross-section of entrepreneurial geniuses you'll ever meet.
From niche markets you've NEVER heard of to highly competitive industries like fitness and dating, I locate "the doers."

To hit the stage at Underground® 8, these guys must hit all the checks of my 5 point test:
Qualification #1: They are relatively unknown people who are actually making money online, but are NOT on every "seminar circuit" peddling their wares. No theory and hype just tried and true verifiable and validated Internet success strategies.


Qualification #2: No one making the bulk of their income by selling information on how to make money. They have to be able to actually make money from a real product or service before claiming guru status. (That means they can't be a "shovel seller").


Qualification #3: They had to be able to teach their methods. (Some people are terrific doers but they cannot convey their knowledge into concepts others can use and understand.)


Qualification #4: Their methods must work and be replicable today by people who are not "super marketers" or "super geeks."(Plus, their success can't be founded on methods that worked once 2, 3 or even 8 years ago when Internet marketing was still in its infancy.)


Qualification #5: And finally no B.S.! They can't blow smoke and have no substance.
It's a tall order to fulfill every year, signing a three-day line-up of truly brilliant Internet entrepreneurs who are a good match AND willing to present!
But once I explain it all to them many are even more excited about the whole thing than I am. What's more, they were really thrilled to be able to share and give something back for their success.
It really makes perfect sense.
To them, it doesn't matter about increased competition. There was plenty of business for everyone. (Truth it, there is an abundance mentality' that I've seen with the most successful people I know. They aren't scared of sharing their knowledge because they know the more they give the more they get.)
Once again, I'm excited to announce that I've produced a top-rate speaker line-up so impressive that I *still* haven't decided who gets top billing...

But on the other hand, don't expect a carefully scripted or polished speech. Look, they're simply going to give it you straight without a dog and pony' show at the end.
In fact, several of the presenters have already warned me that they will need to turn off the cameras and the microphones so they can reveal off-the-record' information that don't want to be recorded. Yes that does mean I will be taping this event but I definitely do NOT have plans on releasing it to the general public in its entirety.
So if you plan on waiting for the tapes realize I may make parts of the heavily edited and censored tapes available later on. That means the only way to get full disclosure is to get here in person!
Plus, I'm taking another extraordinary step to make sure our guest presenters really lay their cards on the table with the...
Just to provide even more incentive for each speaker to give you their absolute best and most useable information - I've decided to really go out on a limb!

You going to vote for the speaker who gave you the most directly impactful information you can take straight to the bank.

The winner is going to be awarded Top Underground® Marketer' and get a huge plaque. Plus I'm going to put up a $10,000.00 check that goes to their favorite charity. (THEY sure don't need the money!)

Now I can tell you one thing for sure these guys and gals are super competitive. That means, they are going to go all out trying to outdo one another vying for "the crown" while you sit back and soak it all in.


The precise details of each speaker's presentation is still being fleshed out
(And if you know anything about over-achieving entrepreneurs, you can be certain they'll be pulling the very latest test stats off their servers at midnight the night before they hit the stage.)
But here's a small glimpse at the caliber of speakers who are presenting at Underground® 8
Keynote #1: "Millionaire Messenger" Brendon Burchard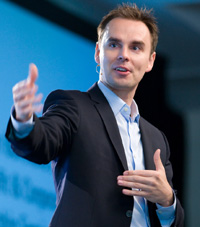 Brendon went from a broke, unknown entrepreneur to making $4.6 million in less than 24 months. He is the founder of Experts Academy and the #1 New York Times and #1 USA Today bestselling author of The Millionaire Messenger. He is also author of Life's Golden Ticket and one of the top business and motivational trainers in the world. His famous training events and videos inspire millions of people to start anew, find their voice, live more fully, and make a greater difference in the world.
Brendon was blessed to receive life's golden ticket --a second chance-- after surviving a car accident in a developing country. Since then, he has dedicated his life to helping individuals, teams, and organizations create and master change. His clients have included Accenture, Alcoa, JC Penney, eBay, Best Buy, Nordstrom, Levi's, Gateway, and Walgreens, as well as thousands of executives and entrepreneurs from around the globe who attend his speeches and seminars.

Keynote #2: "Serial Entrepreneur" Robert Hirsch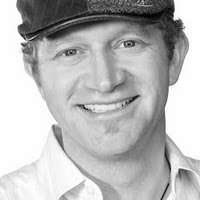 A serial entrepreneur since high school, Robert's business adventures have included riding the first wave of the dot-com boom as a venture-backed CEO, a stint as director of internet marketing for Siemens AG, consolidating the adventure travel industry as founder of Adventure Central, and, most recently running a private
equity fund with a portfolio of seven companies primarily centered on direct response marketing and technology. His natural ability to package his own learning into teachable tools and his infectious energy and passion for freeing entrepreneurs have made him a much sought-after consultant to high level, leading edge business
leaders and original thinker/doers. Consulting through South Fork Ventures, he has helped six companies to grow from the $5 million to $50-million dollar level and prepare for liquidity events.
Robert's mission in life, to create positive change in the world by "helping the helpers," is perfectly served through taking the helm at The Elevation Group, his latest endeavor, as the company seeks to create a movement of educated, aware individuals, who will inevitably transform their own lives and, on the way, become leaders and examples to countless others.


If you have ever hired a business coach you know that one of the first questions you get asked is "What are your numbers?". It's one of the most critical things to know about you business and it's what allows you to test, tweak and skyrocket conversions.
For the past 8 Years Matt Gallant has been hidden away in his secret lab in Panama living the Internet marketing lifestyle and profiting online with everything from: skin care products to self defense videos and guitar products to dog walking services. Building several 7 figure businesses and a combined active email list of over 1.5 million names.
Matt is going to reveal his Extreme Optimization principles and why it's the #1 thing you need to do to dominate your niche. You can expect tons of hot tips you can use immediately in your business.


Everybody knows that content is KING when it comes to getting massive amounts of online traffic from the search engines. However. most entrepreneurs just don't have time to research keywords write blog posts, create articles, submit press releases, build backlinks, create free reports etc. etc.
Enter Shelby, the "Secret Weapon" for many top Internet entrepreneurs looking to outsource work in order to take their business to the next level. A former stay-at-home mom, she built a staff of over 300 members world-wide, providing the highest quality outsourcing and organic traffic generation services on the Internet servicing clients worldwide.


One the of HOTTEST industries out there right now is mobile apps. In fact it's brings in a estimated $2.4 billion a year.
After a devastating car accident confined him to a hospital bed, Chad discovered the possibilities of the
emerging app market while experimenting with his iPhone. Two years later, he spearheaded the development and marketing of 46 apps, which were downloaded over 35 million times worldwide.
He RARELY does events and but has agreed to step on stage and share exactly how he did it all.


Dustin is known as America's Trainer To Moms and has appeared over 87 times on nearly all major TV networks.
At a mere 27 years of age his business is pulling in close to a $70,000 month and has sold well over 10,000 fitness DVDs in two years by leveraging both offline and online marketing. This is all without spending a dime on marketing and with absolutely zero JVs .
Dustin will share how he has combined the power of offline and online marketing together to build a international tribe of raving customers.


Noah Kagan is one of the top rated burrito connoisseurs across the globe.
Besides doing that he was #30 at Facebook, #4 at Mint and has since created two multi-million dollar businesses.
His latest obsession is AppSumo.com (with over 550,000 active sumo-lings) helps web geeks everywhere find amazing deals on top professional tools / education.


Ewa is the senior Partner at Mindvalley Publishing, Co-Founder of Mindvalley Poland and the brains behind Mindvalley's Product Launches. In 2011, she was responsible for launching nine different businesses and taking Mindvalley's publishing model to a 100% hit rate (from 50% in previous years).
Her string of hits in 2011 include ChakraHealing.com, UnlimitedAbundance.com, AwesomenessFest.com, Omharmonics.com and SilvaManifesting. In 2011 alone, Ewa was responsible for launching 1 new website or product every 6 weeks with her team.
This perhaps makes her the single most active product launch expert in the Internet Marketing industry. Her eye for aesthetics, branding and design has also made her websites some of the most imitated in the industry and she'll be revealing her biggest secrets on stage at the Underground®.


Glen Ledwell is the Director of Mind Movies and the mastermind behind the company's breakthrough success. He and his wife Natalie met Ryan Higgins in Australia and used Mind Movies software for their own success before joining with him to expand Internationally. Prior to Mind Movies Glen's serial entrepreneurship took him from owning a successful advertising entity to owning a string of coffee houses to nightclubs to property development.

Today, Glen is one of the most respected Internet Marketers in the Personal Development space, largely due to his forward thinking and innovative attitude. He is a non-stop world adventurer and enjoys connecting with all types of entrepreneurs for mutual growth.
Natalie represents what all entrepreneurs strive to be: a determined, success. As a founder of Mind Movies, she built the company with her husband Glen and business partner Ryan Higgins. Recently, Natalie recorded her journey of achieving what seemed to be an insurmountable goal going from a size 14 to a size 10 in just 7 weeks. Recognizing these were the same specific principles attributed to the runaway success of the Mind Movies movement, she created an educational, easy to follow and effective success program called "7 Secrets to Happiness." Currently Natalie is writing her first book and the host of an online TV show called The Inspiration Show.


Former World Record holder and Best Selling author, AJ Roberts is widely considered one of the go to guys for all things internet marketing. His unique ability to understand what consumers are thinking better than most of them understand themselves has allowed him to master the process of turning online prospects into paying customers.
Working behind the scenes for many of the top marketers in the Fitness & Internet Marketing industry he has helped create multiple six and seven figure businesses, ClickBank best sellers, successful membership sites, coaching programs and franchises.
Committed to giving back and making a difference on mass scale AJ will be sharing the lesson he has learned from his array of adventures.


Greg started his online marketing career as a "wanna be" affiliate marketer in 2002. After several years of battling through under performing campaigns and mounting credit card debts he was forced to abandon his dreams of instant online riches.
From the ashes of this initial failure emerged an unquenchable desire to understand the true fundamentals of what makes an elite few succeed online while the 99% fail. What also emerged was a desire to find a way (any way) to make a living doing online marketing so that he could continue to grow his understanding and some day return to his entrepreneurial dreams.
Fast forward 10 years and Greg is a successful digital marketing consultant and co-founder of TheUncommonDog. At UnderGround 8 Greg will be pulling back the curtain on how he's used his hard won digital and Pay Per Click marketing expertise to drive TheUncommonDog.com from zero to 2.5 million in sales in just over two years.


Every year since 2003, the sold-out Underground Online Seminar® has provided high-level Internet marketing information from real-world, in-the-trenches presenters quietly making their fortunes online.
But this year we're stepping it up with 4 more sessions to help you get the most from your experience here:


It's no secret technology changes like lightning online and in order to keep up you need to know where to look. That's why we bring in some of the most exciting partners to showcase the latest and most cutting edge technology, software, resources and tools for growing your online business.
You'll get to see it first assuring yourself a competitive advantage. Think about the competitive advantage you would have had if you've known about brand new SEO tools, social media resources, in-app mobile marketing or even re- targeting before anyone else. (Underground® attendees did.)
[Note: If you'd like to be considered for showcasing your technology please contact our office.]

Just like the famous comic strip from MAD magazine with the two spies trying to blow each other up. Well, this is a real-world version of Spy vs. Spy with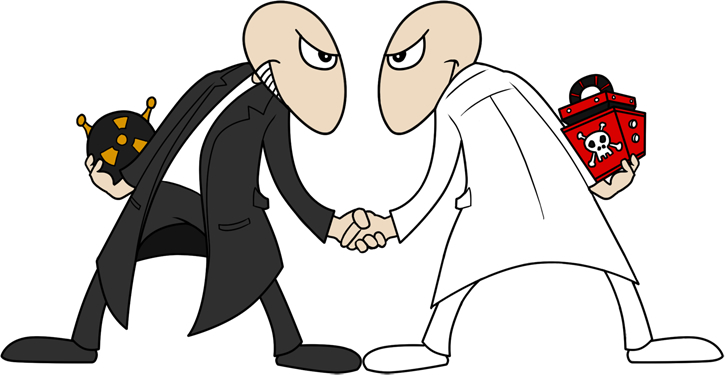 different agents chosen to outwit, out-think, out-perform each other on critical subjects. You'll get their best insight and input while you watch them attempt to one up each other on topics from:
SEO
Email Marketing
Copy and Conversion
Traffic
Secret Spy #1: Brian Horn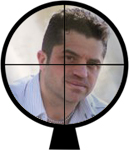 Brian Horn is recognized by many as the "Glazer-Kennedy Secret Weapon" because of his role in helping not only Dan Kennedy and Bill Glazer with search engine optimization and social media, but also many of their Platinum coaching clients and some of the top Information Marketers and celebrity entrepreneurs in the world.
Brian has consulted with these marketing titans in secrecy for nearly 5 years...his name being passed along in the strictest of confidence only to a select few.

Secret Spy #2: Keith Baxter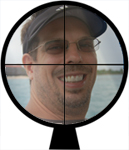 In a world filled with lots of online marketing gurus, Keith Baxter has concrete skills behind all his hype. Rather than selling programs with vague advice, Baxter specializes in a technique that generates so much Internet traffic for websites that it often causes online "traffic jams."
Baxter has been online since the BBS days. He has run his own businesses since he was 13 years old. From dating services to fuel boosters making a fortune online.

Secret Spy #3: James Schramko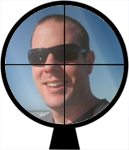 James is a true Underground marketer and much of his work is online is undetectable on the surface.

The connections and network of serious multi-millionaire Internet entrepreneurs James has built up over the last few years is astounding. He is able to access the highest knowledge base fast.

Based in Sydney, James runs his profitable business from home. The techniques he uses are often simple yet powerful.

Secret Spy #4: Laura Betterly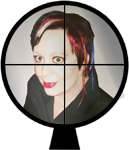 Although Laura's first love was playing guitar (she performed in NYC punk bands in the late 1970′s and early 1980′s) she has spent most of her career being a tech geek, handling the marketing and promotion for her clients as well her own projects. PCDJ, which she co-founded had nine million downloads. She has traveled the world working with celebrities such as Ice T, Nile Rodgers, Jam Master Jay and Chaka Kahn but also took her last company In Touch Media Group public. 
She currently runs a boutique marketing agency, Yada Yada Marketing and is published by Ryan Deiss with her product for local marketers, Mobile Local Fusion. Her company is Google certified for PPC and she is also a bad ass SEO ranking herself and clients for competitive terms.


We've assembled some of the best real-world experts to share even more topic specific information on what matters most right now in super laser focused 20- minute field reports'. You'll get their latest and best information straight from the trenches.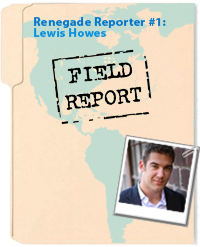 Lewis went from sleeping on his sister's couch to raking in $1.7+ million sales online in less than 4 years. He began his entrepreneurial career by hosting LinkedIn meetups around the country, and co-authoring the successful book LinkedWorking.
He has hosted over 400 webinars, spoken to thousands at events, and educated businesses around the world on the power of LinkedIn.

With over 75,000 in his weekly email reach, 36,318 Twitter followers, nearly 10,680 Facebook fans, 14,000 LinkedIn connections, and over 500,000 views on YouTube, Howes is a familiar face in the Social Media for business landscape.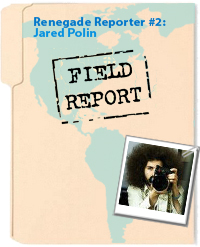 In 2010, Jared launched FroKnowsPhoto.com, a fun and informative website for photographers that provides guidance in the art, process, equipment and experience of capturing moments in photos.
Jared's unique style and media savvy helped him grow the site's audience to over one million unique visits within the first 15 months, while his playfully instructional YouTube videos have exceeded 10 million impressions.
The popularity of his "I Shoot Raw" brand of merchandise has catapulted Jared and FroKnowsPhoto to worldwide recognition with fans and photographers of all skill levels visiting the site for education and assistance.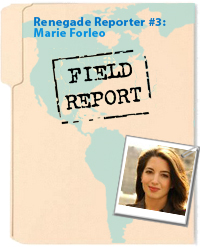 When you're the first women ever to get a call from Tony Robbins to be interviewed for his The New Money Masters training program you know that you must be doing something right.
As a best-selling author, speaker, online-entrepreneur, Nike Athlete and Master Trainer, fitness personality, and dancer/choreographer, Marie has defied conventional wisdom and achieved phenomenal success across multiple industries.

She'll tell-it-like-it-is and bare it all as she shares her formula for accelerating your businesses, transforming your life and to live Rich, Happy & Hot.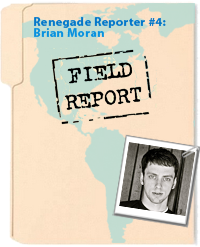 Facebook is the 2nd most visited site in the world and has over 500 milloon members. Just about everyone you can think of is hanging out on facebook...even the president! And where there are people there is money to be made but many fail miserably or simply have no clue where to start.
In 2009 Brain cracked the code and built his baseball niche fanpage to over 10,000 fans. Once he reached this milestone he started his "Get 10,000 Fans" Facebook page which currently has 100,838 fans and has bought in over 1 million in sales. He going to finally pull back the curtain and reveal his best strategies that he using every day.
Oh yeh... and he's 24 years old.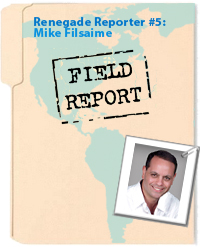 From a full-time job at the auto dealer to an online millionaire in just 3 short years, Mike has gone from his spare bedroom to a 2nd new office and a staff of 36 people that help him run over 50+ sites.
Mike's advanced strategies shook the Internet when he released the world renowned Butterfly Marketing, the Home Study Course that made over $650,000 in under 24 hours and went on to produce 1 Million in sales in under 5 days.
Always looking for that edge to take himself and his projects to the next level, Mike will be sharing his latest discoveries and techniques that have helped build his brands to over 35 million in sales from 2006 through 2011.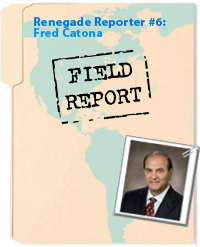 Fred is a Direct-Response Radio Giant who holds the records for the most response ever created using radio advertising, the most revenue ever created in 18 months using radio advertising, the fastest brand created using radio advertising, the greatest valuation created for a company using radio advertising and the greatest personal wealth ever created using radio advertising.
The Founder of Bulldozer Digital, Fred is best known for implementing marketing strategies involving celebrity-driven, Direct-Response Advertising. Fred has signed various celebrities including Richard Simmons, Fran Tarkington, Randy Jackson, Paula Abdul, and Kathy Ireland to spokesperson endorsements.
Join Fred as he pulls back the curtain and reveals the remarkable Profit-Generating power of Direct-Response Radio Advertising coupled with Online Marketing. This is a must-see for any serious Online Marketer."


This could be one of the most exciting new sessions we've added yet named for the most famous spy on the planet, agent 007!
You see, some of the most accomplished and successful online entrepreneurs are those sitting out in the audience. Every year (and the number keeps growing) over 50% of the audience is doing 6 or 7-figures online. (Plus, that doesn't include the Maverick1000 members who attend that each have a minimum $1M business.)
Here's a stat from a previous anonymous survey we conducted of attendees: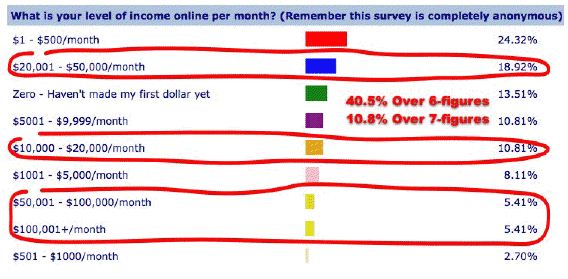 I'm always pleasantly surprised when I'm walking around and talking to attendees and they spring some incredible stats on me about their business success.
That's why we've decided to pull out some of the audience members that want to share their biggest successes and ideas to compete for fun prizes and bragging rights at the event.
This will be a quick-hit session with each attendee getting exactly 007 minutes to present and blow away the audience.


Get Unstuck Now:
The Instruction Manual to Reach Your Destiny Faster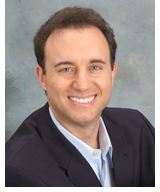 Are you feeling "stuck" in your online business?
Join "The Accelerated Results Guy" Noah St. John and learn how today's thought leaders think, talk, and behave to get maximum results with less time and effort.
Productivity expert Noah St. John has been teaching entrepreneurs how to get unstuck since 1997. He's appeared in over 3,000 media outlets including CNN, ABC, NBC, CBS, PARADE, Woman's Day, Los Angeles Business Journal, Selling Power, and The Huffington Post.
Here's a snapshot of what you'll learn at this life-changing bonus session...
The 1 simple question to accelerate your results almost instantly

How to turn negative beliefs about money into positive results
Noah's 7-Step proprietary "Get Unstuck Now" System
What you should never do if you really want to be wealthy
The 3 biggest mistakes that stop 98% of entrepreneurs from being financially free
How to get paid more for doing what you love
How one of Noah's clients made his previous annual income in just 44 days by simply adding one thing to his business. Find out exactly what he did so you can do it too.
You won't want to miss this golden opportunity to get unstuck nowand start living the life you want.

Remember: You'll have COMPLETE access to speakers before and after presentations to ask questions, get clarification and enjoy further instruction.
This is NOT one of those seminars where speakers vanish into the night when they're done; these guys have agreed to stick around.
Which means you'll also enjoy...

The Underground® Seminar consistently draws an extremely high caliber of entrepreneurs which has led this event to become known as one of the best networking sessions for Internet entrepreneurs in the world!
In fact every year, I am shocked by how many Internet marketing geniuses and "Rogue Agents" from the last few years who have ALREADY made their fortunes online are sitting in the audience, taking notes along with everyone else.
Plus, I wouldn't be surprised if a bunch of my Internet marketing buddies (who also happen to be world-class experts) will be in attendance to once again make this THE most exclusive learning, networking and 'deal making' event. (I don't know who will show up this year but previous high-profile attendees were Dan Kennedy, Jonathan Mizel, Jim Edwards, Marlon Sanders, Jeff Johnson, Jeff Walker, Stephen Pierce, Bill Glazer, Perry Marshall, Rosalind Gardner, Joel Comm, Declan Dunn, Stephen Mahanney, Willie Crawford, Mike Filsaime, Russell Brunson, Michel Fortin, Michael Holland, Bart Baggett, Phil Wiley, Kevin Wilke, Andrew Fox, and many others who came to learn & network "-- not to B.S. in the hallways.)
And because we work so hard to make this a fun and open environment, I receive feedback every year from attendees who are SHOCKED by how open everyone was to talk and share ideas.
Plus the number of joint ventures that take place is absolutely staggering! I would venture to guess that millions of dollars in sales have been generated directly as a result of the joint ventures that have taken place at Underground®.
World Class Top-Secret Meeting Location in Washington, DC
Classified hotel information will be provided only to those who register. However, I can tell you our hotel is one of the absolute best locations.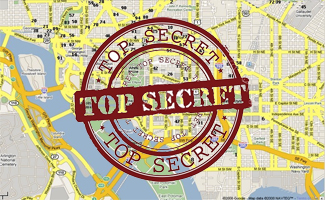 Just a quick side-note on our location...
Washington, DC is especially nice during the Spring so you may want to tack on an extra day or two to your trip. The Nation's capital is a must-see destination for anyone. From the sprawling monuments, to the famous sites to the historical landmarks to the trendy streets of Georgetown you will find more than enough to keep you occupied.
Dates: March 1st 3rd, 2012
Location: Washington DC (hotel information provided to registered attendees)
Times: Approximately 9 am 5 pm on March 1st
(Bonus VIP dinner at 6 pm)
Approximately 9 am 10 pm on March 2nd
Approximately 9 am 5 pm on March 3rd

Although this isn't for everyone it is FOR YOU
If you are already doing something online in one way or another.



It is also FOR YOU if you are an Internet newbie but very, very serious about building a profitable business online.


This is a golden opportunity to be provided with a true shortcut and roadmap from multiple sources who have all "done it".


If you need new and unconventional ways to get more cheap and free traffic to your website (and who doesn't?) you need to come to Underground® and learn what is working TODAY.


If you want to learn the conversion tactics from websites that are getting massive amounts of traffic (I am talking 20 to 30 times the industry average) then you should be here.


If you are already making good bucks on the net and are ready to take your business to the next level, you need to come to this event and talk to the entrepreneurs that are already thereand learn exactly how they did it.


If you are watching the social networks and wondering how the heck you can make money from these dang things, you need to come to this event and meet the guys that are already capturing swarms of targeted traffic from them.


If you have never successfully bought profitable ads online then you are missing out on a ton of sales and you need to come to this event.


If Google has become your nemesis, denying you the listings you need to dominate the free traffic giant' then you need to come to this event.
Even if you have yet to make a penny online and are still kinda confused as you sift through all the BS and scams, but know deep down that if you could just get the right help' you could make it happenthen you definitely need to be at this event.
And really I am just scratching the surface.
With enough time I could easily come up with at least 100 reasons why you need to join us at Underground® 8.

I thought about this for a long time. I asked myself what would be a fair price for 3 days with true Internet millionaires and other real 6-figure Online earners?
Collectively and conservatively the group I've assembled brings in over $30,000,000 (yes, $30 Million) in revenue online. If you could pick up just a fraction of a fraction of this knowledge what would that be worth to you?
Actually the lowest number my colleagues suggested was $10,000. And yes, I could charge and get this amount but then it would limit this information to people who are already doing well online.
But I've decided to put this at a more reasonable level of $3,495 (with a very generous payment plan if you need that).
At this price it separates the pack from "wannabees". Still, I understand it might be a stretch for some of you and as I have always been a big believer in rewarding decisive action and as an added incentive I'm willing to give you a $500 discount to reward you for making a quick decision...

..
Only 5 Spots Left!
SAVE $1000.00
Regular Price $3495 Today $2995


Click Here To Sign Up for Underground® Online Seminar 8
And Take Advantage Of The Early Bird Special!

Early Bird Bonus #1:

Get The Complete Underground®
7 Seminar Video Series
(A $995 Total Value, Yours FREE!)

Last year, I recorded the entire Underground® 7 Seminar and made the video footage available in this massive DVD package, with training from a top-flight line-up of speakers that included:

Agent '007', Derek Gehl who revealed his killer conversion tactics that exploded profits at "Internet Marketing Center" from a $25 investment to $100 Million in online sales.


Agent 'The Godfather', Ted Leonsis who shared the 6 secrets to extraordinary success in life and work that he used to build the largest online content sharing network on the web.


Agent 'Mr. Exit', Chad Folkening who gave away his formula for taking a $10 domain name and turning it into $100,000 in profit.


Agent 'The Cook', Ron Douglas who revealed how to score millions of dollars in free advertising and sell 900,000+ books in the process.


Agents 'Video Ninjas', Stephen & Kerry Beck who pulled back the curtain on their webinar strategies to convert leads into $50,000 worth of sales.


Agent 'App That' Quoc Bui & Michael Moon who showed how even those who are a complete techno dunce can build apps.


Agent 'Mega Mom' Janice Croze who revealed the secrets to capitalizing on the massive 'Mommy Blog' network


Agent 'Profit Detonator', Harry Gilliam who shared how to use out of the box thinking to make your income sore.


Agent 'Rev Stacker', Ryan Lee Secrets to Continuity Program Success and Getting Members to Keep Paying You Month-After-Money-Making Month.


Agent 'Muscle Monetizer', Joel Marion who taught how to sell $1.4 million on ClickBank in 7 days.


Agent 'Pied Piper', Bernadette Doyle who showed eactly how to turn your business into a Client Magnet


and many, many more


Normally, to purchase this entire DVD series, you'd spend $995. But claim your ticket(s) for Underground® 8 before and you'll receive online access to the entire video series for FREE!

Early Bird Bonus #2:

Fundamental Internet Success Video Training Series

If you haven't started online or are just getting started and want to know the fastest way to putting money in your pocket then you are going to love this video training.

I've cut through the all the hype and B.S. that is out there and recorded an entire training series that reveals...

Tips and tools to find hot product ideas, hidden niche markets and how to validate existing ideas to make sure they are profitable.


How to build a killer sales websites for non-techies on a budget.


How to get targeted profitable visitors to your website in ANY industry.


Tips and tools to test, tweak, and track your way to more traffic, more sales, and more repeat customers.

With this resource you'll be making money online in no time.

That is a total value of $4984 for ONLY $2995


Absolutely, there is a big, bold brassy one!
I'm determined never to have an unhappy customer:
At the end of the first day if you don't believe what you've discovered is pure moneymaking gold or you do not want to stay for the whole event or you are disappointed in any way, for whatever reason, just discretely turn in your Secret Agent dossiers and your materials to one of our staff members. Say the code word "SPY" and you can leave with a full refund of your tuition. Plus I'll give you $250 for your first night's hotel and expenses.
(This applies only to the primary registrant)
Am I crazy?
I don't think so, even though this puts me on the hook for a big chunk of change. To tell you the truth I'm not worried because I know the tremendous value of the exclusive information, trade secrets and contacts being shared over these 3 days aren't available to anyone else, anywhere!
History Is ALREADY Set To Repeat Itself: Underground® is already on its way to SELLING OUT for the 8th year in a row!

Will YOU be among the disappointed?
Or, are you ready to join the roster of loyal agents who have ALREADY experienced the Underground® Seminar and applying the tactical intelligence to your own business?
Join us, won't you?
I'd love to put a face to your name(Or meet again for another brainstorming session!)
Register now, and I'll see YOU on the inside!
Only 5 Spots Left!
SAVE $1000.00
Regular Price $3495 Today $2995



Click Here To Sign Up for Underground® Online Seminar 8
And Take Advantage Of The Early Bird Special!
All the best,



Yanik Silver,
Director Y.S.S.
P.S. Use your powerful spy observation skills to look over the line-up again. Do you notice any common characteristics about these Internet entrepreneurs?
I don't think so.
There are men and women...There people from all over the country...You've got young "kids" and then other agents who won't let me reveal their age. Truly, the only thing in common is that these are regular, ordinary people who have simply figured out who to live the Internet lifestyle...just like you can (if you follow their lead).
P.S. #2: This is really important! Not only is the event backed by a completely risk-free, money back guarantee...but I'm even throwing in an extra $250 for your troubles. The only way you can lose is by not getting your registration form in on time! Please don't make the mistake of waiting to 'think this over'. Last time dozens of hopeful attendees were turned away because this event SOLD-OUT 7 weeks before the event.
Click Here To Sign Up for Underground® Online Seminar 8
And Take Advantage Of The Early Bird Special!