SCHOLARSHIP
ATTENTION:
YOUNG ENTREPRENEURS AGE 13-23
ANNOUNCING A SPECIAL SCHOLARSHIP OPPORTUNITY
FOR 5 YOUNG ENTREPRENEURS
Here's your chance to:
Learn directly from top online businesses
Network with ultra successful Internet insiders
Get on the fast track to taking your venture to the next level
Connect with dozens of millionaire entrepreneurs who are living life to the fullest
Hang out with a peer group of young entrepreneurs that gets you and pushes you to be your best
Will you be one of the lucky five?
Are you an emerging young entrepreneur (ages 13-23) who wants to hang out, network and learn from with the world's top online entrepreneurs?
Network with ultra successful Internet insiders
Get on the fast track to taking your venture to the next level
Quite frankly, there is no better time in history for you to create the next blockbuster online business. You don't need much money, you don't need a big fancy office and you don't need a bunch of support staff. The fact is the Internet has truly changed the game forever.
You pretty much just need a good idea and a little gumption.
But just imagine if you took that good idea and multiplied it by getting the right direction from others who have done it and a few top-level connections! How much faster would this turbo charge your success?
And that's what this is all about…
Free admission to Underground Online Seminar® to be held at a top-secret location in Denver, CO on September 15th – 17th, 2017. ($3,495 value)
Networking opportunities at the event with 150+ leading entrepreneurs and top Internet business owners!
Private VIP Lunch with Yanik Silver, multiple speakers from the Underground® and members of the exclusive Maverick1000 group. (Maverick1000 is a distinct group of 7, 8 and 9 figure business owners committed to "giving forward" to young entrepreneurs.)
Special impromptu brainstorming sessions and networking opportunities to help you create even BIGGER breakthroughs for you new or existing businesses.
Exclusive Young Entrepreneurs Swag Prize Bag (Special resources and goodies from top online experts.)
A true one-of-a-kind entrepreneurial experience that you are sure to remember for years to come!
And it gets even better. We have 50 live streaming scholarships available for young entrepreneurs. First come first serve – this is only available to the first 50 applicants. What this means is that even if you don't get to be one of the lucky 5 there in person, you can stream the event from home! (Recordings not guaranteed)
How This Works
Between now and August 10th, 2017 5:00 pm EST, we are taking submissions for this competition. Competition rules are listed below:
You must be between the ages 13-25
The winner is responsible for his/her hotel and airfare
You must verify your business earnings If you choose to state them
You must submit your application by August 10th, 2017, 5:00 pm EST
One entry per person please
Your business can be "online" and "offline"
Your parent or guardian will need to sign a disclaimer form if you are under age 18
Please note the judges will be considering applications based on prior success, attitude and entrepreneurial aspirations.
This is an exclusive group of successful business owners who live life to the fullest, create business breakthroughs together and leave a lasting legacy for future 'Maverick' entrepreneurs.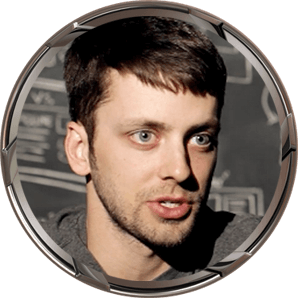 "I was just getting started and confused about a lot of stuff, so the knowledge gave me a lot of answers and breakthrough ideas. More than that, it was the connections, purely great connections, that made the biggest difference […] being able to pick up the phone and call a network of high quality business owners. I still have a lot of those relationships and they really help my business."
~Brian Moran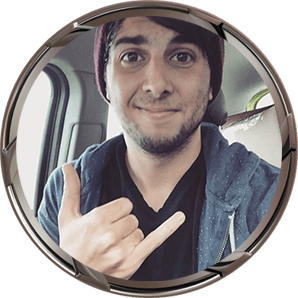 "Coming from a small area in Wisconsin, attending Underground® 9 provided instant validation for what I was doing. I was immersed into a crowd of successful people that do what I love for a living – assuring that this is the right path for me. Beyond the validation, there was an insane amount of networking opportunities that could be taken advantage of, as well as having enough content to fill up a full notebook or make your head explode. I am very fortunate for the opportunity provided by Yanik and friends, and am so appreciative."
~Ryan Krysiak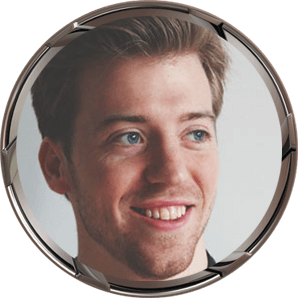 "During the lunch with your Maverick guys, I loved the group mastermind idea (especially since I got to go up…true story: when I went to sit down in front of everyone, I had one outlook on my business and where it was going and by the time I left that lunch, I had a completely different idea of where my business was headed…put it this way, I'm able to conservatively project a 2500% increase in profit in April compared to February…lol..that makes me smile)"
~Marshall H.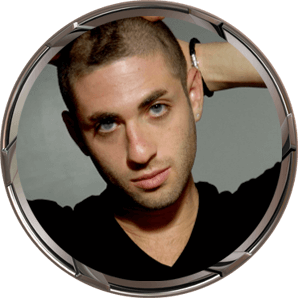 "First off, thank you so much for the amazing opportunity. I met some awesome people, started and joined a mastermind, and am well on my way to building an information product on the power's of outsourcing. My website is almost done, writing is in full gear, and I'm just implementing the first idea. Its all shaping together fast fast fast!"
~Alex M.
"I cannot thank each and everyone one involved enough, this event is unlike anything I could have ever imagined."
~Natasha Sabatini
"What an amazing opportunity… They gave me an access to insider business lessons, people and resources that most people could only dream about having… Speakers at the Underground are uber successful entrepreneurs. You will see someone like Mike Peters who has built 3 $100M companies… Building one such company could be done by luck but THREE $100M companies can be rarely ever built by luck or accident… That means he REALLY knows what it takes to build successful businesses. Now imagine that there are several entrepreneurs like Mike in one place and you can speak directly with them and receive advice… If you can apply for this year's Underground scholarship, I really hope you do! because, otherwise you would lose such an amazing opportunity that can be potentially life-changing for you."
~Takuya Naruse
About the sponsors
Underground Online Seminar
Underground Online Seminar® provides high-level Internet marketing information from real-world, in-the-trenches presenters quietly making their fortunes online. It's become the top networking and learning event for Internet marketers with presenting attendees such as Tony Hsieh, CEO of Zappos.com, Mike Faith, CEO of Headsets.com, Darren Rowse, ProBlogger.com, Bob Parsons, CEO of GoDaddy.com, Gary Vaynerchuk, author of 'Crush it' and Jessica Jackley, co-founder of Kiva.org.
Maverick1000
This is an exclusive group of successful business owners who live life to the fullest, create business breakthroughs together and leave a lasting legacy for future 'Maverick' entrepreneurs.
Maverick NEXT
This is an exclusive group of successful young entrepreneurs 25 and under who are quickly becoming "The NEXT Generation of Maverick Entrepreneurs" through a powerful peer network and the Maverick1000 Mentors.