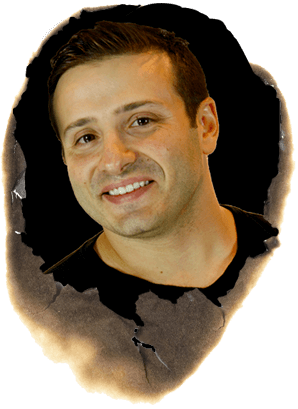 Yanik Silver
Yanik Silver redefines how business is played in the 21st century at the intersection of more profits, more fun and more impact.
Yanik's story and businesses have been featured in WIRED, TIME.com, USA Today, SmartMoney.com, MSN Money, Entrepreneur, Fox Business News, WORTH.com and the Wall Street Journal among others.
He is the author of several best-selling marketing books and tools including Maverick Startup, Instant Sales Letters® and Evolved Enterprise.
Yanik is the founder of Maverick1000, a global collective of the top entrepreneurs and industry innovators assembling for breakthrough retreats, rejuvenating experiences, and "giving forward" opportunities with participating icons such as Sir Richard Branson, Tony Hawk, Chris Blackwell, John Paul DeJoria, Tony Hsieh, Russell Simmons, and Tim Ferriss.
His lifetime goal is to connect visionary leaders and game changers to catalyze innovative business models and new ideas for solving 100 of the world's most impactful issues by the year 2100. Truly changing the way business is played.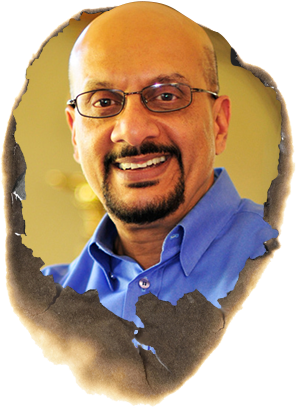 Dush Ramachandran
CEO of The Net Momentum Corporation
Dush Ramachandran is President and CEO of The Net Momentum Corporation.
The Net Momentum creates events, products, and services that enable online entrepreneurs to make more money, build a rock solid business, and create a life that ignites their soul. Their main offerings include Underground Online Marketing Seminar (live event), Affiliate Marketing MasterClass (video course), and an affiliate management agency that serves the top echelon of online marketers.
Dush is a serial entrepreneur, having engineered the management buyout of a subsidiary of a Fortune 500 company and running that company for several years, and later founding, growing and selling two other companies.
Most recently Dush served as Vice President of Sales and Business Development at ClickBank where he was responsible for growing the revenues of the company substantially in under 6 years. During Dush's tenure at ClickBank, the company surpassed $1 billion in affiliate and vendor payouts, and during is last 3 years with the company, payouts doubled from $1 billion to $2 billion.
Dush holds a BS in Physics from St. Joseph's College, Bangalore University, and an MBA from the prestigious Indian Institute of Management.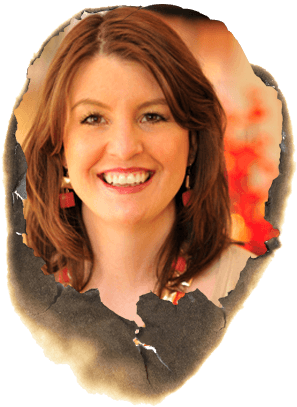 Terra Goeres Ramachandran
Founder and Chief Operating Officer of The Net Momentum Corporation
Terra Goeres Ramachandran is Founder and Chief Operating Officer of The Net Momentum Corporation, She is also the creator of the Affiliate Marketing MasterClass – The Net Momentum's comprehensive training program for beginner to intermediate online entrepreneurs who want to develop a profitable and sustainable affiliate sales channel.
Prior to founding The Net Momentum, Terra ran the Account Management department at ClickBank. An early employee at ClickBank, Terra helped in the company's phenomenal revenue growth from 2000 to 2010. She created, implemented, and ran ClickBank's Premier and Apex programs. Through these programs, Terra's team was responsible for the retention and sales growth of ClickBank's top 500 vendors and affiliates. A4U Expo in London named ClickBank's Apex program "The World's Most Successful Affiliate Management Program" in 2010.
Terra holds a BA in Organizational Communications from the University of Montana.
YOUR 2017 UNDERGROUND
SPEAKERS
More 2017 Speakers Will Be Announced Soon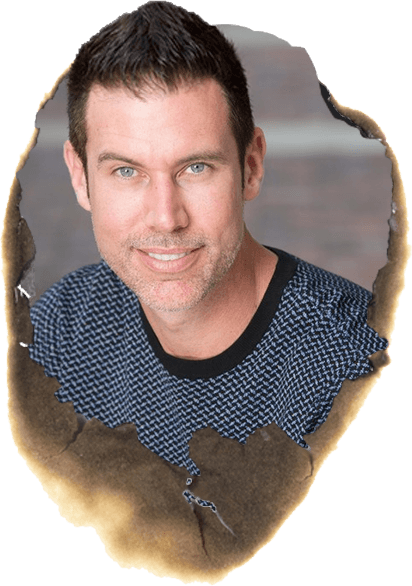 David bayer
David Bayer Businesses, Founder & CEO
As a leading expert in business mindset and strategy, David Bayer teaches successful entrepreneurs and executives a powerful methodology for transforming their thinking to achieve extraordinary results without the stress, anxiety and overwhelm of the entrepreneurial experience. David believes that in order to create what we want in our businesses, relationships, finances and lives, we must first understand and then master the mechanics of our own minds. During David's talk, participants will gain a profound new understanding of the core drivers behind all human behavior, and a potent and practical toolkit for creating powerfully in every area of your business and life.
David is the author of Mind Hack and founder of David Bayer Transformational Coaching, a multi-million dollar coaching and training company that helps entrepreneurs, CEOS, successful professionals and organizations develop the mental habits necessary to produce world class results. David has been named by Inc. Magazine as 'a leading authority on mindset' and his annual event, The Powerful Living Experience, was named a Top 30 must-attend event for entrepreneurs and business owners.
David is a graduate of Columbia University. As an entrepreneur David has built and sold successful businesses for the last twenty years. As founder and CEO of ChamberofCommerce.com he has helped tens of thousands of businesses master the mechanics and the strategies necessary to grow and scale their businesses beyond 7- figures.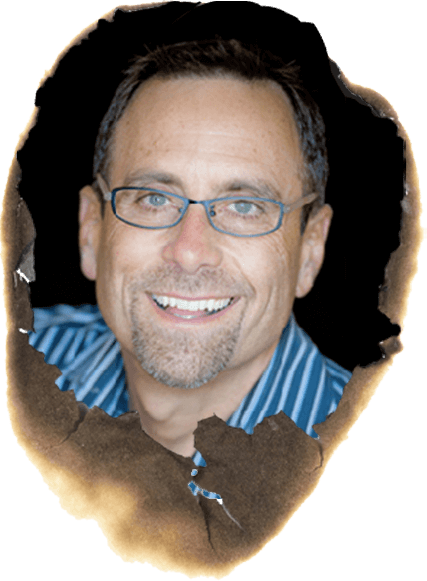 Alex Mandossian
Since 1993, Alex Mandossian generated nearly $410 million in sales and profits for his marketing students, clients and JV partners on 5 continents.
He is the "trainer to the trainers" in the online marketing industry, with a student list that includes Russell Brunson, Ryan Deiss, Vishen Lakhani, and Rich Schefren.
Best-selling author, Harvey Mackay regards Alex as the Warren Buffet of the Internet because of his unique abilityto create consistent ROI for his students and partners.
Online marketing legends, Joe Polish, Perry Marshall, Dean Jackson, Ali Brown, and Eben Pagen are among many others who sing Alex's praises.
Alex has shared the stage with diverse leaders such as Sir Richard Branson, Marianne Williamson, Tony Robbins, Robert Kiyosaki, Suze Orman, Mikhail Gorbachev, the Dalai Lama and two U.S. Presidents.
As a Master "Virtual Presenter" with over 22,000 hours of training experience, Alex's lifetime goal (with Jack Canfield) is to influence and train one million other trainers by his 77th birthday.
In his keynote at Underground, Alex will reveal his unique insight on how online marketing has changed from 1995 – when he first started selling online – to today, and what you need to know and do to stay relevant in today's crowded marketplace.
HINT: Alex's talk won't be about building profitable funnels, creating new Apps or brainstorming irresistible "lead magnets" … it will be a counter-intuitive peek into how to triple your profits without advertising or adding a single lead to your email list!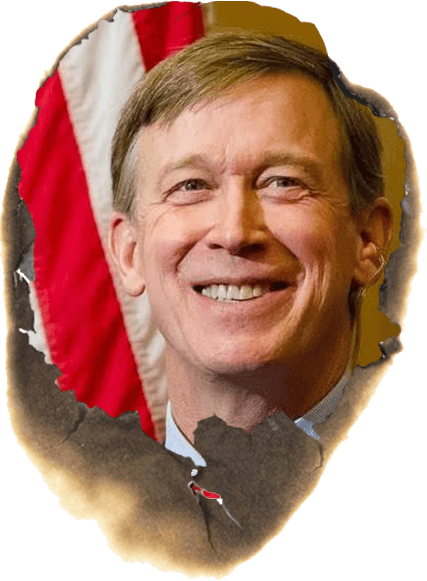 Gov. John Hickenlooper
Governor of Colorado
Governor John Hickenlooper isn't just any politician. He's a lifetime entrepreneur, who recently added "author" to his resume with the publication of his forthcoming memoir, The Opposite of Woe: My Life in Beer and Politics.
Prior to becoming the Governor of Colorado, Hickenlooper was best known for opening the first craft brewery in Denver in the late 80's. The Wynkoop Brewery opened on the Skid Row of Denver, a sketchy area of lower downtown that was a ghost town at the time. But he had a vision for the area that few others saw and he set his sights on the future of his business. Fast forward several years and the Wynkoop is now in the center of the hottest area of Denver – surrounded by Coors Field – home of the Rockies baseball team, farm-to-table restaurants, and the beautifully renovated Union Station.
As Governor, he champions innovation, collaboration and efficiency. When he was inaugurated Governor of Colorado in 2011, having run on his history of collaboration for community good, he became the first Denver mayor to be elected governor in 150 years. He also became the first brewer to be elected to a governor seat since Sam Adams in 1792.
Since taking office in 2011, the Governor has set out to make Colorado the most pro‐business state, with the highest environmental and ethical standards.
He is a great believer that governors, far more than Congress, can revive American democracy.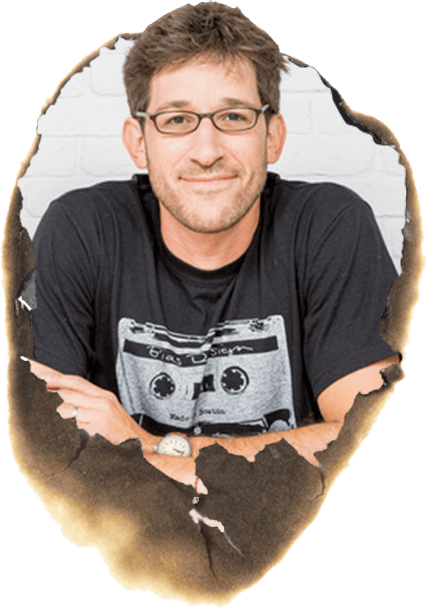 Uri Segal
Quality Score Co-Founder
Uri Segal launched his career at Google, where he worked for six years growing to head up the AdWords Group for Google's European Operations in Dublin, Ireland. During his tenure at Google, Uri worked with the largest and fastest growing direct response companies worldwide.
Uri left Google to co-found Quality Score, one of the largest digital marketing agencies managing over $100 Million in annual media spend, for some of the most influential direct response brands in the world.
In his talk at Underground, Uri will reveal the secrets he had to learn the hard way for running large-scale acquisition campaigns using Google Display and Youtube.
You usually see multi-million dollar campaigns on Google on Google Search.
That's because scaling performance campaigns on Google Display Network is far more complicated…but it offers much greater potential. It has huge reach and allows you to find users that are not yet looking for your product.
In Uri's presentation you'll discover the secrets behind profitably scaling your business using this massive channel.
It's the same methodology Uri's agency used to scale multiple new AdWords accounts from $0-$1M in just 35 days.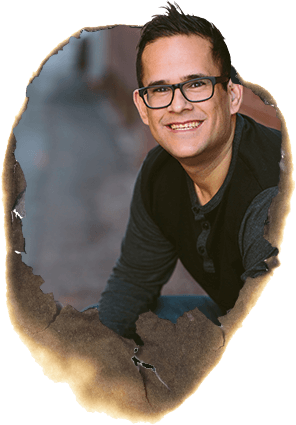 Pete Vargas
Founder and CEO of Advance Your Reach
Responsible for booking over 25,000 stages worldwide, Pete has been educating speakers about how to book stages for over a decade,and leveraging those stages to see $50,000,000 + in products and services sold as a direct result of those stages. One single stage accounted for over $1.7 million in consulting and services alone.
He has helped speakers, entrepreneurs, nonprofits and small business owners land speaking engagements and leverage the stage to grow their businesses. Pete has booked legendary speakers including Ryan Deiss, Shark Tank's Daymond John and "almos" Michelle Obama 🙂
Pete believes that speaking is the most powerful marketing tool you have and the best way to build your business. With Pete's help you will be able to start winning stages in the next 24-48 hours! In his session, Pete will teach the step by step process to finding your ideal stage and walk through the campaign that he has used to win over 25,000 stages. Discover the untapped potential of speaking engagements and grow your business.
Pete will be covering the following learning objectives in his presentation:
Highlight the 5 types of Revenue Generating Stages
Scalable Stage Matrix: 70 online and offline stages to target
Research Hacks: How to find your "Dream Stages"
The Unstoppable Stage Campaign
How can you win a stage in the next 24-48 hours
Speaking provides a starting point for customers and partners to want to become more involved with your business and get behind the impact you're making. With literally millions of stages in every niche, Pete has become the expert in how to identify which stages to go after, how to find them and how to win them.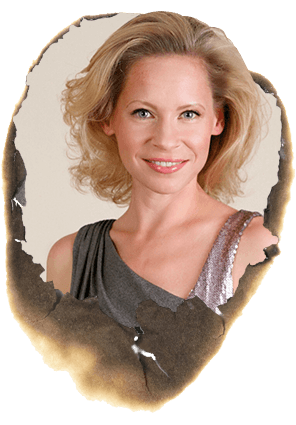 Olga Rickards
Olga Rickards International, Founder and CEO
Olga Rickards is an entrepreneur, coach to high achievers, regular guest speaker on positive psychology at the University of British Columbia and a firm believer that life is too short to be unhappy or unfulfilled.
Olga has appeared on ABC, NBC and CBS, co-authored books with people like Brian Tracy and Richard Branson and worked with all kinds of high achievers ranging from Directors of the World Bank to entrepreneurs who've built multi-national businesses.
During Olga's presentation you will discover:
What is silently holding you back from reaching your true potential and destroying your chances of being as successful as you want to be
What it actually takes to break a bad habit (forget the 21-day rule!)
Why having a vision and goals is not enough
7 little-known facts about your subconscious mind that might just blow your conscious mind away (once you know this, you'll never look at your behavior the same way ever again)
How to overcome procrastination and self-sabotage (and stop feeling angry or frustrated with yourself)
Passionate about helping the best get better, Olga specializes in coaching high performers to become more successful, happier and lead rich lives that are full of purpose. Using scientifically validated 5-step signature coaching system, Olga guides her clients to end unconscious self-sabotage, retrain the brain for higher levels of happiness and success and match results with ambition.
RE PEREZ
Branding For People Founder and CEO
Branding is one of the hottest topics in the business world. It's also one of the most misunderstood. Re Perez demystifies branding, explains the difference between branding and marketing, and demonstrates why you need both (branding and marketing) to play the game of business in today's marketplace. Using real live case studies to showcase the power of branding, you'll be sure to walk away with several actionable ideas to advance your brand ahead of the pack.
Re's presentation will electrify you and enable you to:
Identify simple action steps to build a market-leading brand.
Discover common mistakes entrepreneurs and marketers make when building a brand.
Understand the branding process in a clear and sequential manner that you can implement immediately.
Find out why building a building a professional, world-class brand beats the offer/launch/new offer model.
Position your brand for market leadership.
Get specific, forward-thinking, and actionable branding ideas that work for today's culture and economy.
Increase your company's Brand Value, and the price of your company as a result
Re Perez is a 25+ year seasoned brand consultant with a Fortune-500 background at global brand consultancies, including Interbrand and Siegel+Gale. He's also the CEO and founder of BRANDING FOR THE PEOPLE, a leading branding agency that has helped thousands of entrepreneurs across 45+ different industries around the world, from emerging entrepreneurs, Inc. 5000 America's fastest-growing companies, and established multi-million-dollar businesses. He has a proven track record for helping his clients double, triple, and quadruple their business revenue.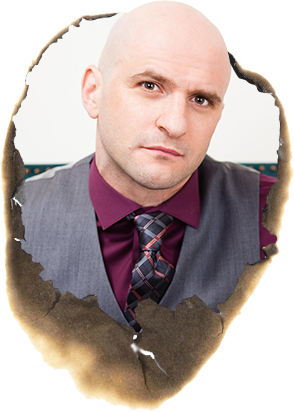 Chris Haddad
Chris "Mr. Moneyfingers" Haddad is a legendary direct response copywriter you can't hire at any price. In his twelve-year career, Chris' scintillating (and some would say downright STRANGE) copy has pulled in over 9 figures in sales in niches ranging from language learning to real estate investing to natural health to "Texting Your Ex Back" to pretty much anything else you can think of that can be sold online.
As freelancer, Chris has been the copywriting "rocket fuel" responsible for a staggering number of Clickbank #1 offers, several multi-million-dollar launches and dozens of hooks, big ideas and product concepts that have built 7 and 8 figure businesses like clockwork.
In 2010 Chris hung up his "freelancer" shingle and dedicated himself full time to his own business, Digital Romance, Inc. Under the pseudonym "Michael Fiore," Chris has appeared on "The Rachael Rae Show" (among dozens of other radio and TV appearances,) built a 2 million person "Fan" page.
Since 2010, Chris has been "off the market" as a copywriter, regularly turning down massive fees offered from the biggest "gurus" in online marketing to focus on his own thriving relationship advice business under the pseudonym "Michael Fiore" and earning 7 figures annually on his own without ever having to deal with a single client.
In his talk, Chris is going to reveal the 6 emotional secrets to stories that SELL like crazy; will teach you how to find the "punched in the gut" stories around your business and offer that drag customers kicking and screaming into your sales funnel and will reveal his own secret storytelling-methods that allow him to get even the most reluctant and skeptical prospect absolutely SALIVATING to buy your offer.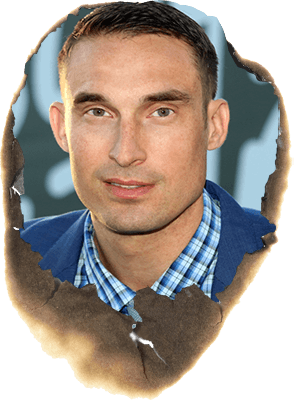 Jesse Doubek
Jesse Doubek is CEO & Co-Founder of a premier Facebook marketing agency, with clients including industry leaders like Brendon Burchard and Chalene Johnson.
A former college basketball player who's NBA dreams were crushed with a career ending knee injury, Jesse shifted gears to focus on combining the most effective branding and direct response strategies available on Facebook.
In his acclaimed talk, you'll discover the secret strategies his team uses with their best clients to build Fanpages with millions of fans, create ad campaigns with up to a 2900% ROI, and attract massive opportunities using Facebook.
As "online marketing" becomes more competitive, ad costs rise, and advertiser rules tighten, building a brand that can drive and convert targeted traffic is more important than ever... so don't miss Jesse's 50-minute talk sharing his very best strategies on how to win with Facebook marketing!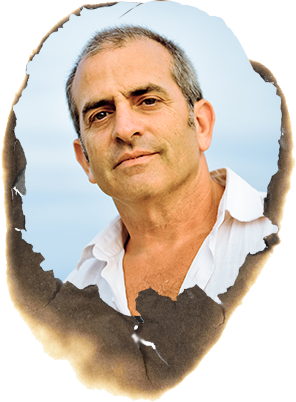 Adam Gilad
Founder of The Smart Dater's Academy
and The Happy Couple Academy
Adam Gilad has been a successful entrepreneur and teacher of dating, sex, relationship and personal mastery skills for over a decade.
An Emmy-nominated Executive Producer and writer of over 20 television shows, Program Director/Host of National Lampoon Radio and a Stanford University Humanities Center Graduate Research Fellow, Adam brings a unique set of skills to practices of bold, profound and playful communication.
For the first time on stage, Adam will be demonstrating how you as an entrepreneur can apply the same neuro-biological and psychological techniques that allow intimate couples to create love, understanding, mutual respect and connection successfully to your business partners, clients, colleagues, employees and investors, (though mostly without the sexy, kissy, cuddly bits).
After Adam's talk, you'll have the tools you need to quickly diffuse disagreements, tension, and inflexibility, and you'll be able to move from conflict to collaboration and cooperation with far greater ease.
Interpersonal conflict can stall your business, or even break it if a key partnership or investor relationship goes south. Having the skills to quickly move to collaboration and cooperation propels your business forward, brings you bigger profits, and makes your work more joyful.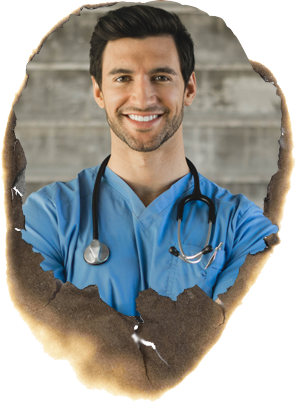 Dr. Anthony Balduzzi
Founder and CEO of The Fit Father Project
Dr. Anthony Balduzzi is a high-performance, weight loss, & muscle-building expert for busy entrepreneurs and families. After watching his own Dad lose his health and pass away at the young age of 42, Dr. Anthony founded The Fit Father Project to help other busy men and women get and stay permanently healthy for their families. Dr. Anthony holds dual degrees in Nutrition & Neuroscience from the University Of Pennsylvania, a Doctorate in Naturopathic Medicine, and is also a national champion bodybuilder. He's most proud of the fact that he's helped over 10,000 fathers & families lose over 75,000lbs of fat with his work at the Fit Father Project.
After Dr. Anthony's talk, you'll have an exact nutrition, exercise, and supplementation plan that will supercharge your energy, focus, work output, and creativity, so that you can achieve greater profits, performance, and impact in your business.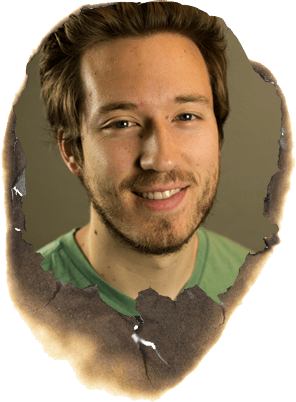 Jeremy Ellens
Founder of Yazamo
Jeremy Ellens has helped his clients generate over 2.5 Million new customer leads. His company has personally managed over 300 quiz campaigns and millions of dollars in Facebook ad spend, resulting in tens of millions in revenue.
He will be sharing everything his business is doing now to profitably generate 2,000 - 3,000 new leads each day.
After hearing Jeremy's presentation, "How To Profitably Generate 75,000 Leads Using Quizzes", you'll be able to create your own high converting quiz to predictably generate an avalanche of new leads in your business, too!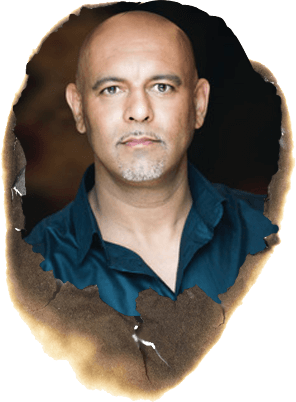 Satyen Raja
Founder and CEO of WarriorSage
Satyen Raja, founder and president of WarriorSage, is a widely respected living synthesis of Eastern wisdom and Western practicality, combining the power of the Warrior and the wisdom of the Sage.
A master in a plethora of healing and consciousness raising modalities, Satyen is unique in the world of business and life coaching. His revolutionary methods attract CEO's, Entrepreneurs and High Level Leaders from around the world.
Satyen has invested over three decades in hands-on research and he has led workshops for tens of thousands of individuals internationally in the art of 'true power'. Satyen's dramatic style is not for the timid. Through his teachings, your weaknesses become strengths… Quickly!
Satyen teaches with clarity, power and provocation. In his presence you are compelled to search within and to draw out your latent abilities. Through dynamic examples, compelling stories, mind-expanding experiences, spontaneous humour and proven practices, Satyen motivates, provokes and inspires you into accepting and cultivating your own greatness.
Satyen's focus on bringing the teachings into your physical body and into your real life, rather than just lecturing, sets him apart from other teachers and empowers you to make lasting changes in your life.
In Satyen's talk at Underground, he'll reveal…
- how to go from struggle to peaceful equilibrium with your entire personal and professional life
- how to unleash your inner WarriorSage to attain unparalleled freedom
- how Sex, Power and Money can defeat you or catapult you to profound levels of success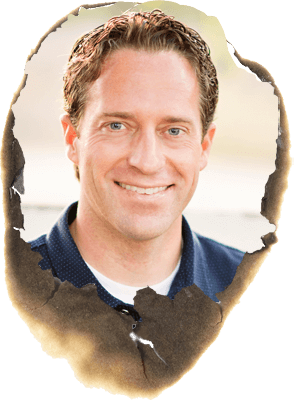 Tyler Garns
Founder of Box Out Marketing
Tyler Garns is "The Original Infusionsoft Ninja" and now founder of Box Out Marketing. He's an internationally known marketing automation and lead generation leader. While Director/VP of Marketing at Infusionsoft he led the charge to grow marketing leads from 300 per month to 25,000 per month.
Since then his team at Box Out Marketing has been one of the leading Infusionsoft consulting, implementation, and training teams worldwide, helping thousands of business grow and automate their sales & marketing strategies to drive results in their businesses.
Tyler has also been highly sought after by some of the big names in the marketing industry including Frank Kern, Perry Marshall, Sean Greeley and more while regularly speaking on stage at marketing events around the world.
When he's not leading strategy or a team, you can find him out surfing the local break with his three boys Spencer, Kaden, Ashton, or at home with his wife Jill and daughter Aliya.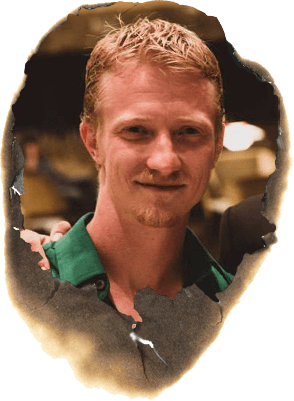 Dmitriy Kozlov
Co-Founder of Vision Tech Team, Influex, Maverick NEXT
Dmitriy Kozlov is a serial entrepreneur, spoken word artist, and entrepreneurial educator.
His creative agency, Vision Tech Team, builds brands and sales funnels for top online influencers like Frank Kern, Dean Graziosi, Yanik Silver, and Mike Dillard, with a focus on design, technology, and marketing automation. From his passion for impacting young change makers, Dmitriy co-founded Maverick NEXT, a mastermind network for exceptional young entrepreneurs 25 and under with 6-7 figure companies. Dmitriy also helped launch and build an educational company, Evolved Enterprise (also a book where he is a contributing author), which teaches businesses to integrate a core impact for greater profits. He is currently in the startup phase of two new ventures, an educational company and a SaaS company, both birthing from Vision Tech Team.
Having built a global organization of over 35 passionate team members (and more including his other companies), Dmitriy is deeply passionate about teaching other entrepreneurs how to hire, outsource, and systemize their businesses while creating a world-class culture (even for the beginning entrepreneur looking for their first hire). He takes his insights from working with dozens of top brands and personally growing multiple companies into integrated, practical lessons for internet entrepreneurs to apply at any level of growth.
A great team, business automation, and a world-class brand provide Dmitriy with the freedom to pursue his passions inside and outside of business. When he's not focused on his ventures and masterminds, Dmitriy is cultivating and serving his local conscious community in San Diego, writing or performing spoken word, or discovering a new adventure or personal hobby.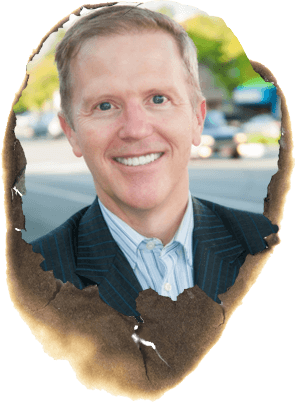 Darin Adams
Award-winning TV Personality
Darin Adams is a Professional Speaker with Infusionsoft, and an award-winning TV personality who has spent 30 years in the broadcasting industry. Much of that career was spent working with entrepreneurs and small business owners, helping them get the marketing they needed.
While working with entrepreneurs Darin came to learn that you know your business like no one else. The problem is that in order to be successful, you also need to know marketing, sales, and campaigns. Thanks to new technology, you can concentrate on your strengths and let automated marketing take care of the 'Attract, Sell, Wow" that will make you successful.
As a noted speaker and author traveling the world, helping entrepreneurs discover how to get organized, save time and grow their business while still loving the passion of doing what they do best, Darin is going to share:
*How to attract new customers and offer them something that will be specific to what they want.
*Discover why "closing the deal" is the least important aspect of making a sale.
*Find out what you can do to impress customers and get them to turn into walking referrals for you.
The best part is that, while marketing and sales can be overwhelming, it can be automated so you set it up once and it runs itself.
That's where Infusionsoft comes in. Infusionsoft is the leading sales and marketing software for small business owners that helps them get organized, grow sales and save time.
Infusionsoft is dedicated to a single purpose — helping small businesses succeed:
"We believe in the passion and dreams of entrepreneurs. We believe they are job creators, problem solvers, innovators and the backbone of the economy. We help entrepreneurs rethink how to get organized, grow sales and save time. Our extensive ecosystem of products, services and local partners is focused on simplifying sales and marketing so that entrepreneurs can spend more time doing what they love."
Previous Underground Speakers
and Attendees
Kimball Musk

Brad Feld

Brendon Burchard

Tim Ferris

Mike Dillard

Gary Vaynerchuk

Yanik Silver

Tony Hsieh

Than Merrill

Ryan Levesque

Craig Ballantyne

Matt Mickiewicz